THE EVOLUTION OF ESPORTS

ROG Swift 360 Hz PG259QNR is the perfect gaming monitor for esports and fast-paced action games. This FHD (1920 x 1080) display features a Fast IPS panel with up to a 360 Hz refresh rate, 1 ms gray-to-gray (GTG) response time, and NVIDIA Reflex Latency Analyzer, a revolutionary integrated system latency measurement tool. PG259QNR also includes the ROG Desk Mount Kit, allowing it to be clamped to the edge of almost any flat work surface to make more room for a keyboard and mouse.
Shoot with a 1000 FPS camera, Playback shown in slow motion


ROG Swift 360 Hz PG259QNR is ideal for fast-paced esports titles such as Counter-Strike: Global Offensive, Rainbow Six: Siege, Overwatch, and Fortnite. In a world where milliseconds count, the blazingly-fast 360 Hz refresh rate is the difference between victory and defeat. The 360 Hz refresh rate provides supersmooth fast-moving visuals that allow competitive gamers to track enemies, and it also ensures lower latency for near-instantaneous onscreen response to control inputs.
End to end system latency measured in ms using click to photon response time in Overwatch. Source: NVIDIA
Ultra-Responsive Performance
NVIDIA® G-SYNC® processor offers incredibly smooth, tear-free gameplay at refresh rates up to 360 Hz for ultra-low motion blur. NVIDIA G-SYNC displays are the go-to gear for esports.
NVIDIA Reflex Measure Responsiveness
PC performance for competitive gaming is about responsiveness-how quickly your display updates after mouse click. NVIDIA Reflex Latency Analyzer, built into PG259QNR, captures end-to-end system latency and delivers a precise measure of your PC's performance. Step confidently into battle knowing your PC is performing at peak level with GeForce RTX GPUs and PG259QNR and Charkram Core.
Response Time
Fast IPS
Contrast Ratio
Fast, Responsive and Vivid
ASUS Fast IPS panel technology allows liquid crystal elements in the display to turn on and off up to four times faster than conventional IPS panels, providing a 1 ms gray-to-gray (GTG) response time and little-to-no smearing or motion blur.
Focus on What Matters
ROG Desk Mount Kit
A convenient mounting bracket is included to help free up desk space. The bracket can clamp to the edge of almost any flat work surface, and the mounting arm of PG259QNR slips right into it.
Anti-glare Bezel
A special non-reflective coating on the bottom bezel helps reduce onscreen reflections.
Subtle indicator light
The power indicator light is located on the underside of the bezel so it doesn't create a line-of-sight distraction.
ASUS Aura Sync Lighting
Brilliant ambient lighting is powered by ASUS Aura Sync, and it can be synchronized with other Aura-enabled components and peripherals.
Smart Cable Management
A smart pass-through stand design makes it easy to organize and hide cables.
Space-saving Stand
A distinctive angular stand design allows the keyboard and mouse to be placed closer to the monitor.
Intelligent Cooling System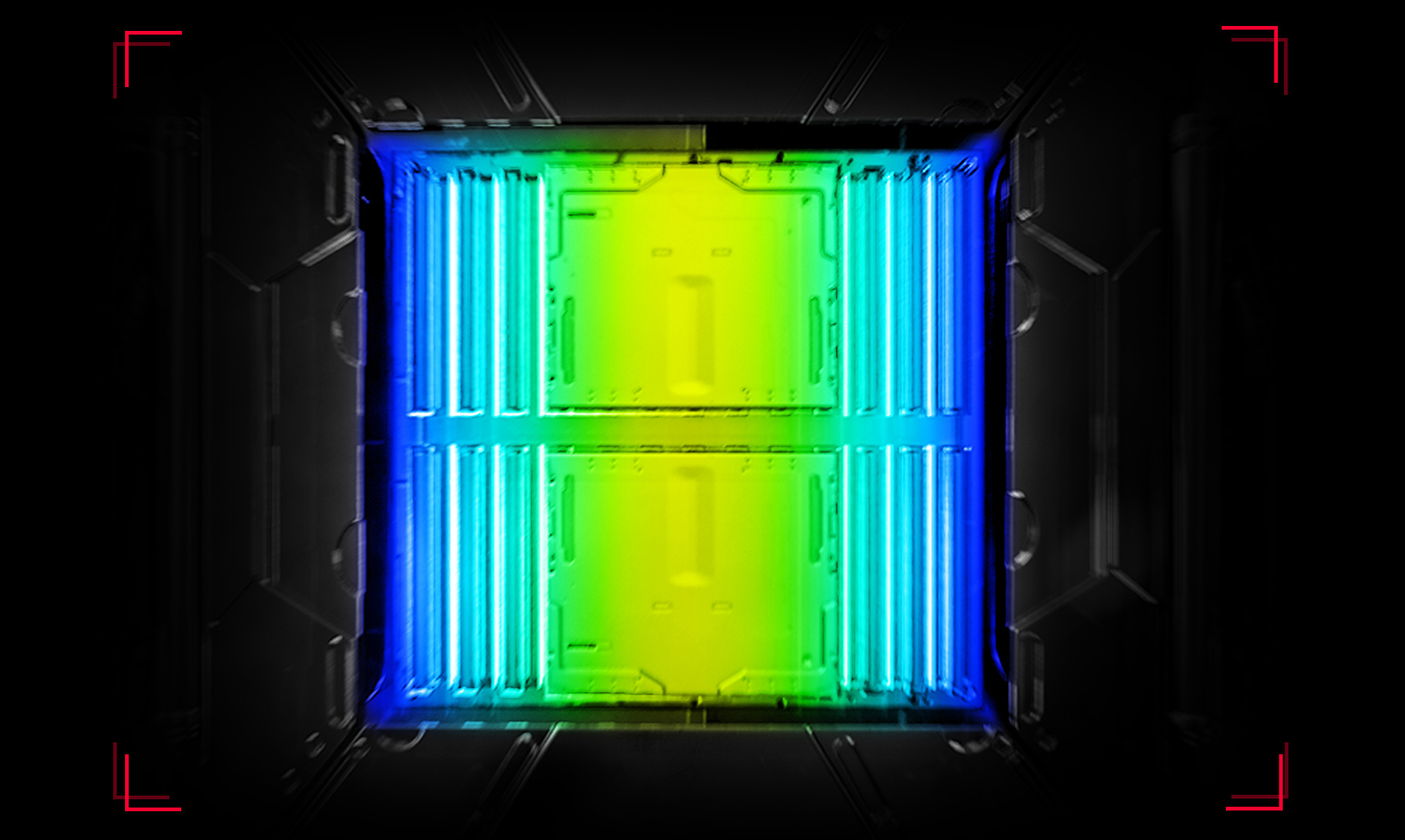 A large custom heatsink offers more surface area for heat exchange, ensuring efficient cooling during marathon gaming sessions.
HIGH DYNAMIC RANGE (HDR)
HDR technology delivers visuals with a wider color range and higher contrast than traditional monitors, resulting in visuals that are more realistic. ROG Swift 360 Hz PG259QNR features HDR10 to provide color and brightness that exceeds that of ordinary displays.
In−game enhancements
GamePlus

GameVisual

Ultra−Low Blue
Light technology
USABILITY
Rich connectivity

Ergonomic design
Rich connectivity
Extensive connectivity options, including, I/O: DisplayPort1.4, HDMI (v2.0) support a wide array of multimedia devices.